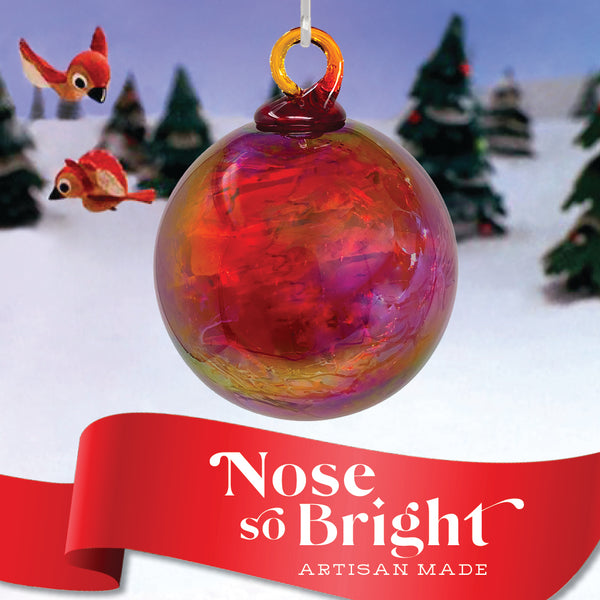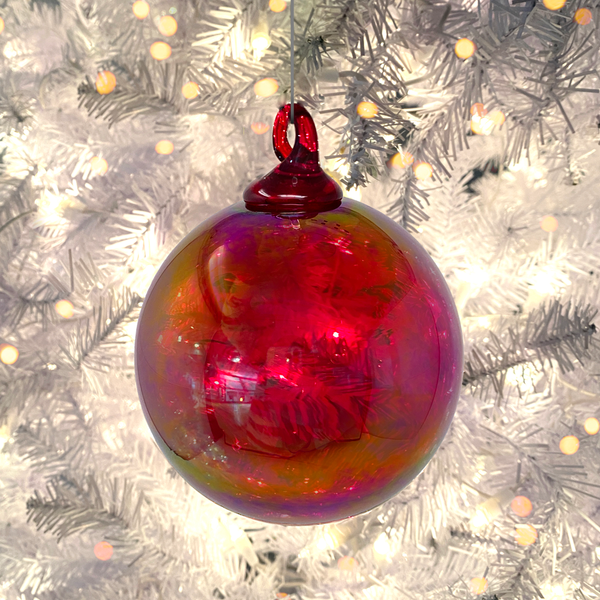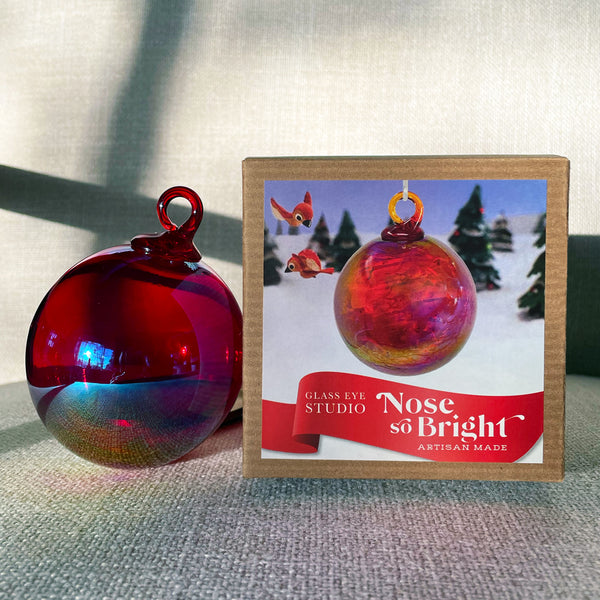 Nose So Bright
BACK BY POPULAR DEMAND!
Then one foggy Christmas Eve, Santa came to say
"Rudolph, with your nose so bright, won't you guide my sleigh tonight?"

What Christmas tree would be complete without the official beacon of Santa & his reindeer?!  Handmade by artisan glassblowers in our Seattle studio, these stunning red ornaments are made to look just like Rudolph's glowing nose.
Approximately 3" diameter

Handmade in our Seattle studio