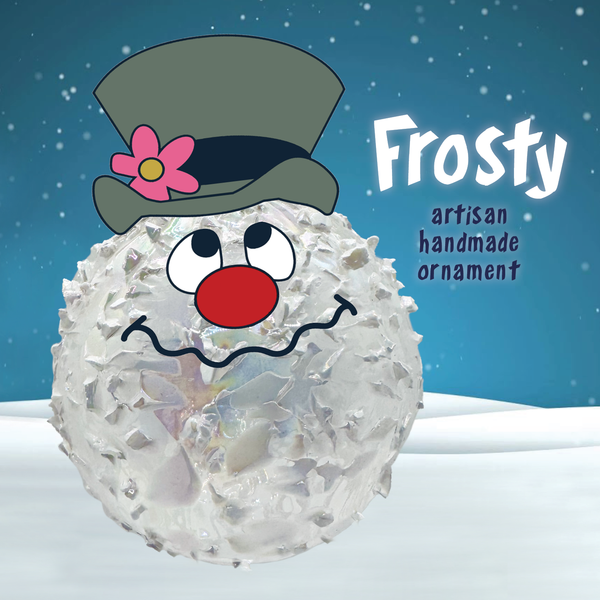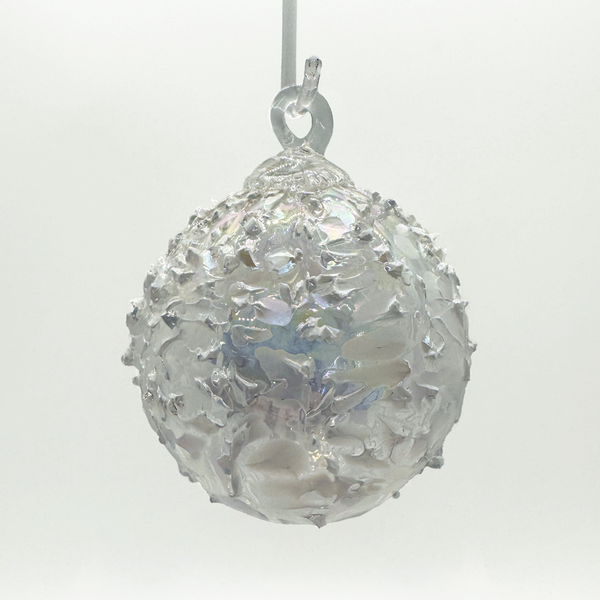 Frosty
"There must have been some magic in that old silk hat they found.
For when they placed it on his head, he began to dance around."

This year, everyone's favorite snowman makes his way into our holiday series.  Handmade by artisan glassblowers in our Seattle studio, these stunning white ornaments with delicate flakes of glass are made to look just like rolled up balls of snow. 
Approximately 3" diameter

Handmade in our Seattle studio